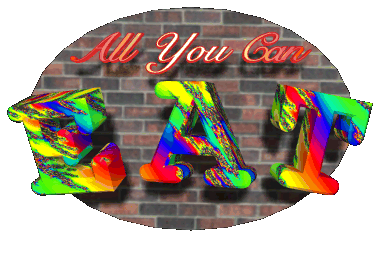 |cd-roms |contests |free gifts |magazines |free food |free posters |free samples |newest free stuff |clothing |web editors|free home pages|free web services|background images|icons&clip art|miscellaneous stuff |win a t-shirt |links |sign my guest book



Please let me know of any broken links on this page
by putting the name of the link and number if possible in this comment box
Thank you
Alpine Touch Spices Free sample of each of 4 spices!

Free Gourmet Coffee Sample

Barlean's Organic Oils

Life Extension Samples
Get a sample of their tablets. There is one for energy, weight loss, and to help you sleep.
Mr. Deez
Fill out the guestbook and get a free jerky sample.
Uptime
Register and receive free herbal supplement samples.

FREE Cactus Jack's real Beef Jerky by sending email to: sandy@cactusjacks.com

The Candy StoreFREE Candy Store sample of sweets.

FREE Sample packet of Cafe Ti Amo Gourmet Cappuccino

Calcium Magnesium Drink Sample

Country Herbals by Andrea Free Herbal Soap

Earthrise Free Spirulina Tablets

Food for Students Food U. is offering a free case of any Castleberry/Snow's brand product in return for a wining canned food nightmare story.

Frutex Free sample of natural lime products

Green & Black chocolate.

Jelly Belly Online Free Jelly Beans (US)

Complimentary Magic Seasoning Blends Chef Paul Prudhomme's Magic Seasoning Blends

Mister Deez
Sign the Guestbook and Receive a FREE Beef Jerky Sample!

Naturally Nuts & Fruity Too! Free sample of dried fruit!!

Free NetFood Samples!

Salsa Express
Free catalog from Salsa Express, Free package of "Fiesta Dip!" Plus.. a $5.00 off gift certificate towards your first order.

Savor the Flavor Free sample of Butterbuds

Savor the Garlic Try one of many samples of their Gourmet Garlics

Smart Body Herbal Tea Tabs (weight management)
(by Life Extension International)

Stadt Corporation FREE Natrataste Sweetner

Stephen's Gourmet Sipping Hot Cocoa Sample

Stoneking Management Free sample of "Soft Centered Round Sours", delicious, fresh flavorful lip-smacking candy!

Sweet One Sample The ideal sweetner, Sweet One tastes like sugar and doesn't break down in heat so you can cook with it.

Tony Chachere's Cajun Kitchen
To receive Free sample packets of Tony Chachere's Seasoning.

Natrataste
Get a free sample of natrataste sugar substitute. This offer is available in the US only.
Metamucil
Simply fill out the form and get a free sample and a booklet titled "Helpful Habits for Intestinal Health."


Zeal
E-mail for a free sample of Zeal whey-protein milk substitute.

Cafe Ti Amo Gourmet Cappuccino
Get a free sample pack of Cafe Ti Amo Gourmet Cappuccino. One per person.

Eclectic Institute
Fill out the form to request a free sample of their herbal product.

Campfire Food Samples

Hotcorn Popcorn
Retailers and distributors can fill out the form to get a free sample of Hotcorn.